5th Annual Library Crawl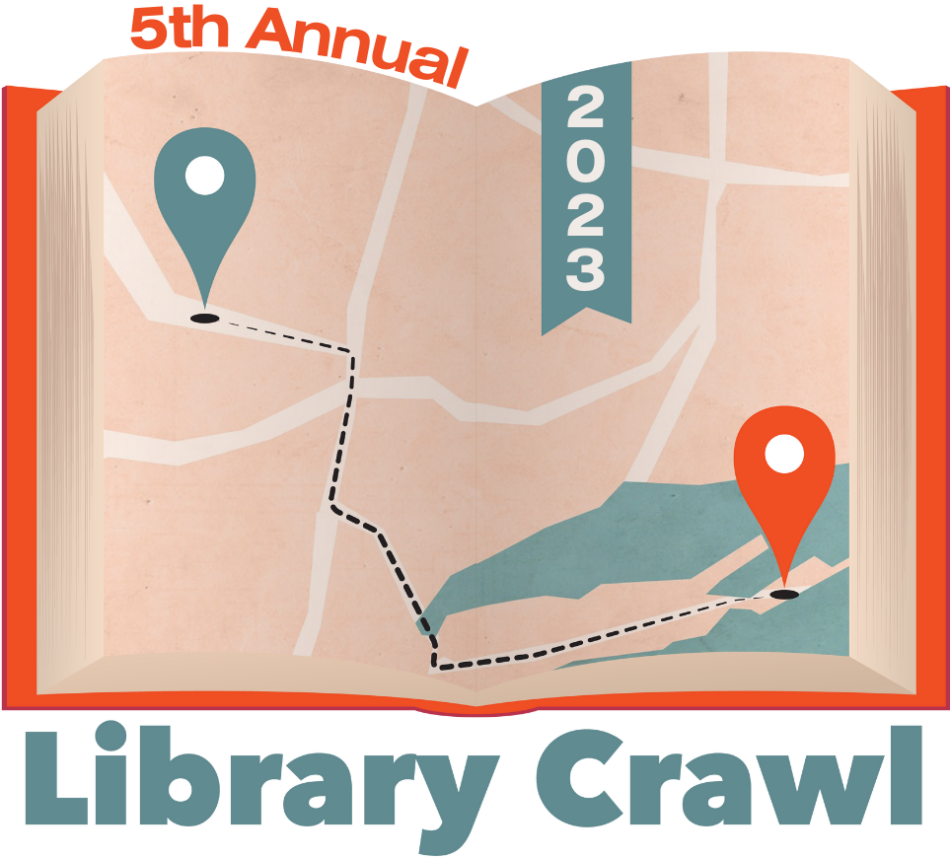 October 1st through 31st
Get ready to plan your Library Crawl!
The Tolono Public Library District is excited to be a part of this year's 5th Annual Library Crawl. This is a fun time of visiting other public libraries and discovering their wonderful collections and buildings.
Did you know that if you visit another Illinois Heartland Library System library that you can use your Tolono Library card to check out materials there? Once you're finished with your materials, you can return them to us, and we'll take care of the rest! The Library Crawl is a fun way to discover more benefits of having a library card.
How It Works:
Stop by the Library to pick up a physical copy of the Official Passport or download it here*, then visit at least 5 other participating libraries in our library system before Tuesday, October 31st and have them stamp your passport! *If you are downloading the passport at home, it's recommended to print it both sides and on the short edge.
Bring your passport back to the Library by Monday, November 6th to be entered into a drawing for a gift card!
Go alone or take the family (one passport per family.)
---
This year, there are over 150+ participating libraries! Below, you will find a list of participating libraries near us so you can begin planning your travel routes.
Participating Libraries Under 30 Minutes Away:
Allerton Public Library District (Monticello)
Atwood-Hammond Public Library
Bement Public Library
Camargo Township District Library (Villa Grove)
Homer Community Library
Ogden Rose Public Library
Philo Public Library District
St. Joseph Township-Swearingen Memorial Library
Participating Libraries Under An Hour Away:
Argenta Public Library
Arthur Public Library District
Blue Ridge Township Public Library (Mansfield)
Catlin Public Library District
Charleston Carnegie Public Library
Chrisman Public Library
Danville Public Library
Decatur Public Library
Elwood Library District (Ridge Farm)
Forsyth Public Library
Georgetown Public Library
Goose Creek District Library (Deland)
Lovington Public Library District
Maroa Public Library District
Mt. Zion District Library
Moyer District Library (Gibson City)
Newman Regional Library District
Oakwood Public Library District
Oreana Public Library
Paxton Carnegie Library
Rantoul Public Library
Sidell District Library
Vance Township Library (Fairmount)
Vespasian Warner Public Library District (Clinton)
Weldon Public Library District
Westville Public Library District