1,000 Books Before Kindergarten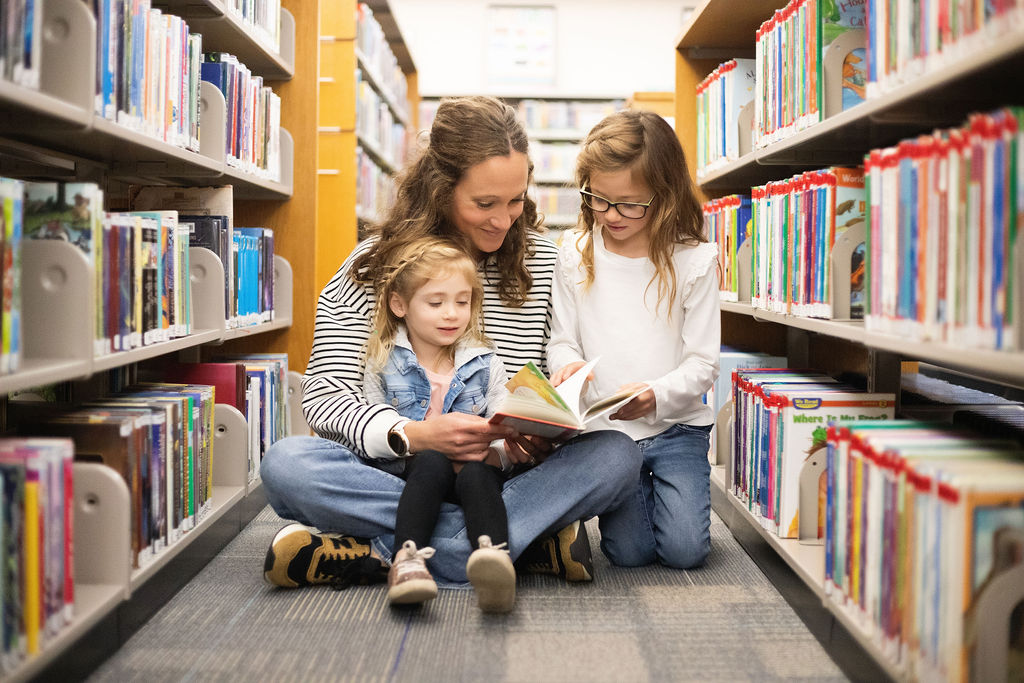 It is never too early to start reading to your children! An early predictor of school achievement is being read to during childhood, and the Tolono Public Library District's 1,000 Books Before Kindergarten reading program is here to help!
This year-round, continuous program is designed to help parents and caregivers prepare children for kindergarten. Children aged newborn to five years who have not yet started kindergarten may join this self-paced program.
How to Participate
To get started, stop by the Circulation Desk and register your child for the reading program. You will receive a folder and a brief overview of the program and milestones.
Fill in a circle or write down each book you read with your child on your reading log (included).
Come to the Library when you reach your 200-book milestones to collect your prize!
When you reach 1,000 books, come to the Library to receive a free book and a Certificate of Completion, and to see your children's name placed on the 1,000 Book Wall of Fame!
Frequently Asked Questions
Who can participate in this program?
Any child from birth until they enter kindergarten can participate in the 1,000 Books Before Kindergarten Reading Program.
How long will the program take?
The program will take anywhere from a few months to a few years. The program is self-paced and will depend on how often you read together.
How many of my children can participate?
All of them (provided they have not yet started kindergarten). Make it even more fun and read as a family!